1930s to 40s Cotton Paisley House Dress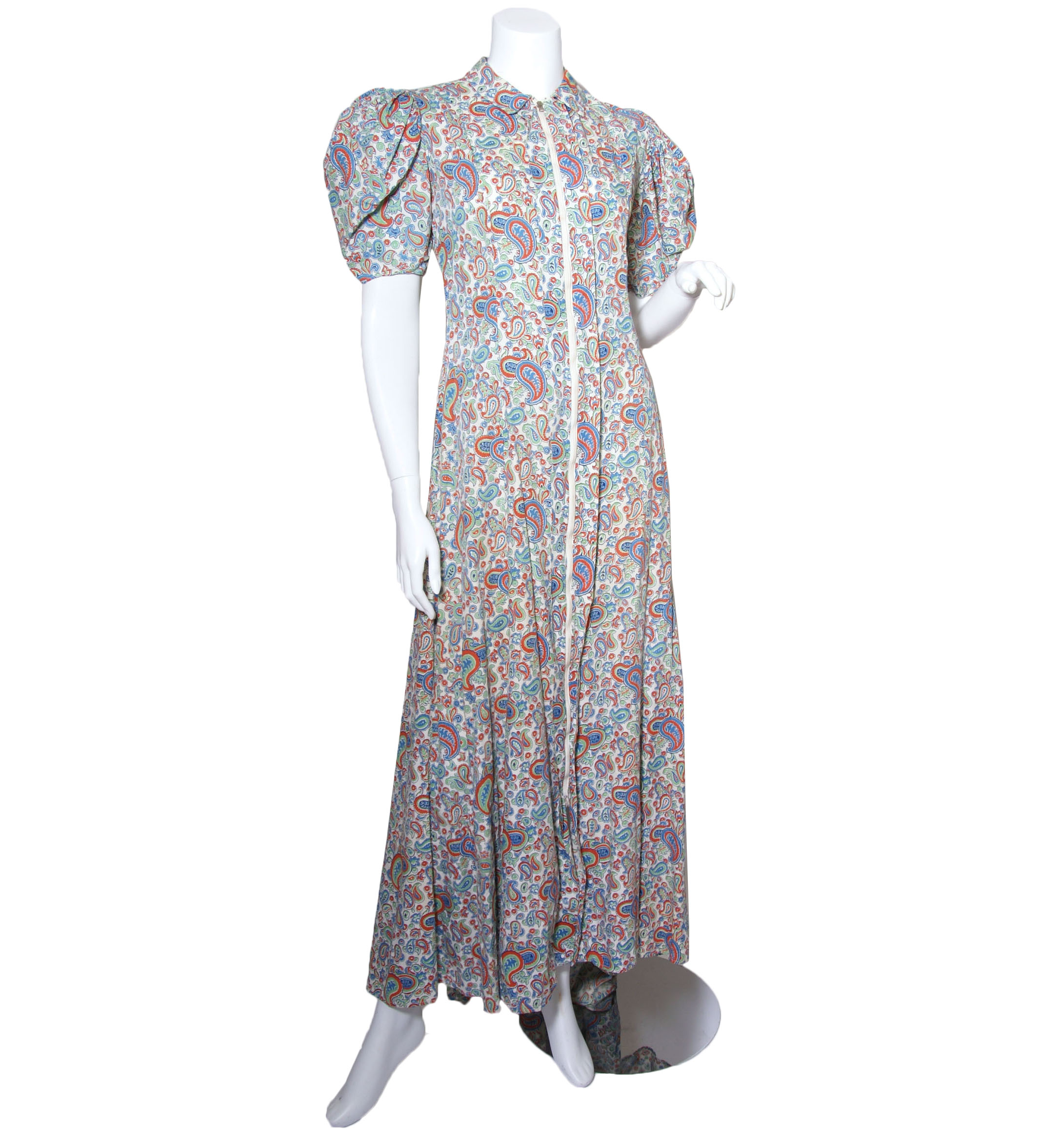 1930s to 40s Cotton Paisley House Dress
Fabricated in a paisley printed cotton in red, blue, green and black on a white ground
Extremely full puffed cap sleeves
Princess seams in center back with gathering to the skirt.
Trained skirt at center back
Fastens with a cover zip (patent # 1839068)down center front
Zipper patent was filed on July 23 1929 and was patented on Dec 29, 1931 by Fritz Waschiczeck under the name/ description of separable fastener
1/8" baby hem to sleeve and sweep
Maker: Royal Robes
Condition: Very Good/Excellent. Clean and ready to wear.
Measurements: The measurements below are the actual measurements of the garment. Please allow for ease. Whenever possible the best way to insure a good fit is by comparing the measurements to that of a similar garment in your closet. Looks to best suit a small
Shoulders: 14 3/4"
Bust: 36"
Waist: 32"
Hips: Full
Sweep: 136"
Length in front from HPS to Hem: 54 3/4"
Length @ CB: 64"
Back hem is 9" longer than front
Sleeve Length: 5" under arm
Sleeve Opening: 10"
The mannequin measurements are 32" Bust, 25" Waist, 35" Hips
Has not been clipped to mannequin
Proud Member of the Vintage Fashion Guild